Hit White Triangle To Listen Now OR Download for Later Keep Scrolling For Info, Links & Images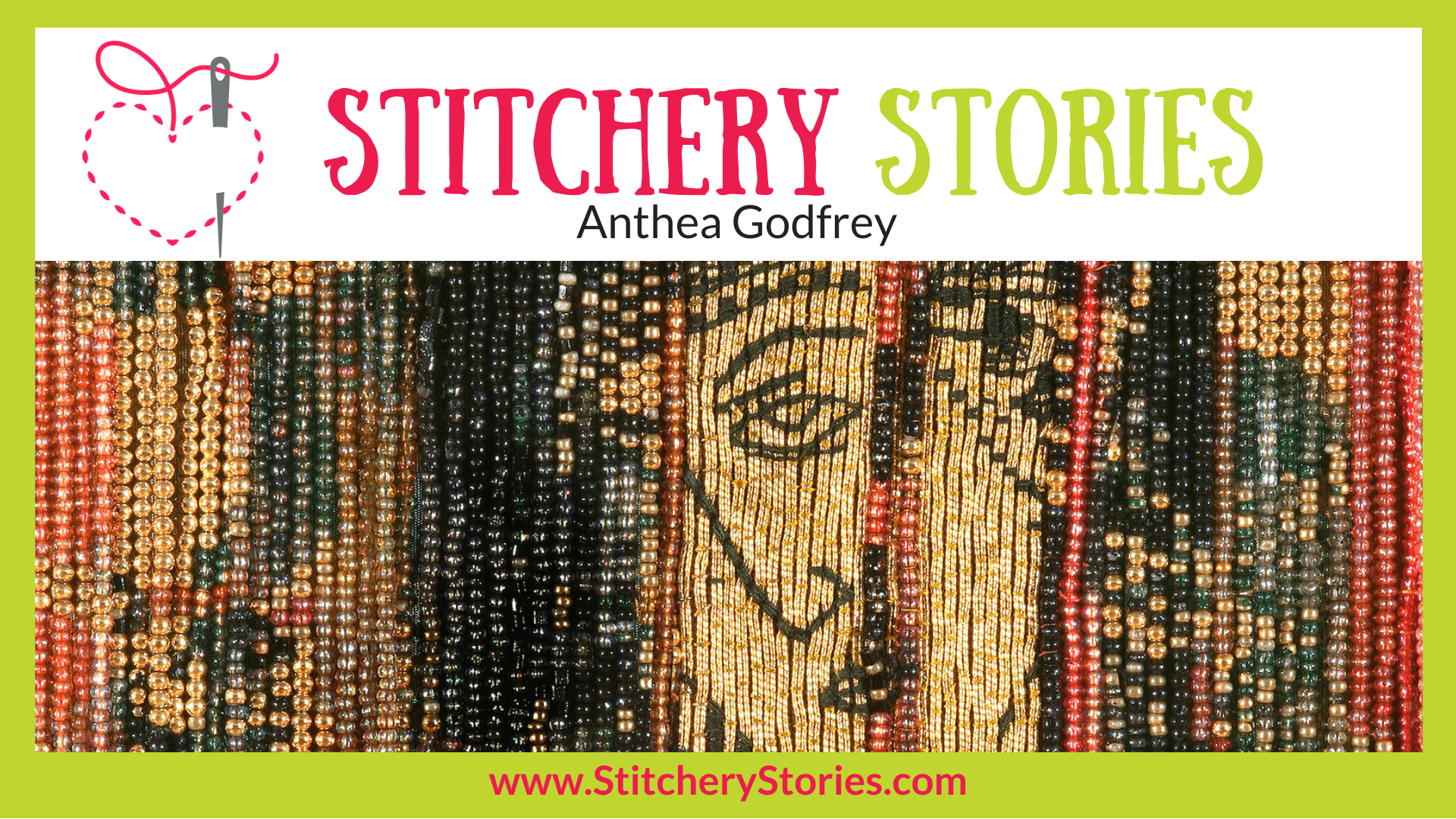 Today on the Stitchery Stories embroidery and textile art podcast, Anthea Godfrey shares her life in fabric & thread.
Anthea is an embroidery artist with an outstanding career in teaching, leading and supporting embroidery and textile art. She is currently the Artistic Director of The Embroiderers' Guild and has been instrumental in leading many fantastic projects, often on an epic scale, for the Guild, for organisations and for pubic arts projects. She has also worked in film, theatre, and at many levels in the textile art and embroidery education world too.
Above all else, Anthea is a passionate supporter of creativity in all its forms, and in keeping our skills alive and relevant to the next generations.
Susan Weeks chats with Anthea about:
Her career in embroidery & textile art
The large scale projects she has been involved with for the Embroiderers' Guild
Magna Carta – An Embroidery
The White Walker commissioned by HBO Game Of Thrones
Forthcoming international projects
Her love of working large scale
Her love of Or Nue and Beading
An epic UFO
The importance of creativity across society
Her petition to support creativity in schools
and much more…
Follow the Stitchery Stories Instagram channel at: https://www.instagram.com/stitcherystories_podcast/
Visit: https://embroiderersguild.com/
Visit: Campaign For Creativity
Sign: Sign The Petition: Creativity in Schools
Game Of Thrones: The Hardhome Embroidery: