Hit White Triangle To Listen Now OR Download for Later Keep Scrolling For Info, Links & Images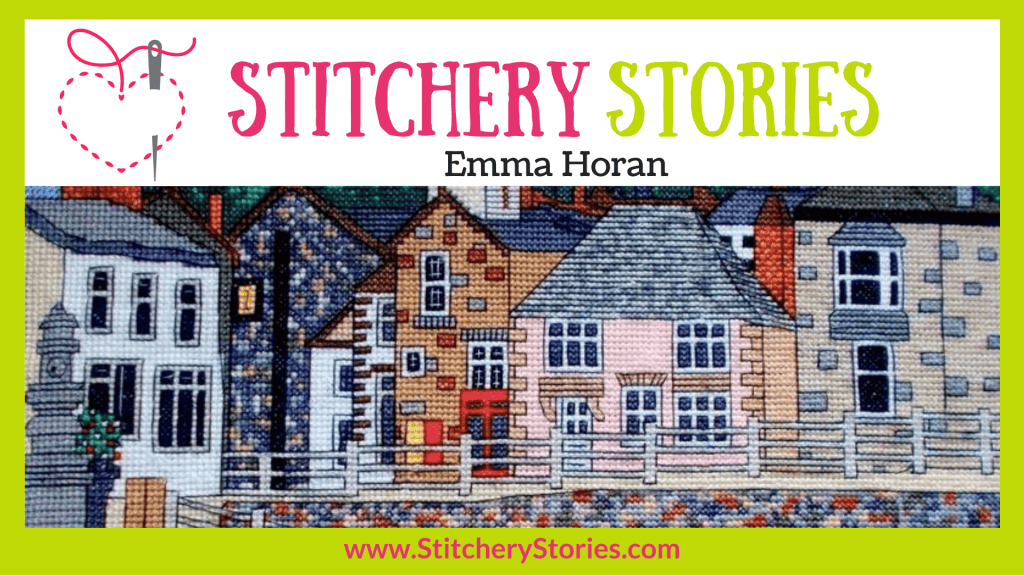 Cornwall Cross Stitch Kit designer Emma Horan shares behind the scenes of her 'accidental' creative business based around counted cross stitch hand embroidery kits of the beautiful Cornish coast.
For the last 10 years, Emma has grown her cross stitch kit business from a therapeutic hobby as she recovered from illness, to a thriving creative business, shop & studio based in St Austell Town, Cornwall.
With the beautiful Cornish coast as her never-ending inspiration, with the desire to make bright colourful kits, Emma shares her journey from her first design made with 20p cross stitch software.
We peek into the 'nuts and bolts' of kit design and production and Emma kindly shares some hard-won lessons along the way!
Her mantra?
To provide kits so that people can stitch things that make them feel good.
Susan Weeks chats with Emma Horan about:
painting & stitching as therapy whilst on sick leave from her corporate job
her creative inspirations
enjoying her studio and shop
the steps from inspiration to kit for sale
getting help and batch production
dealing with counterfeiters
colouring books?
the beautiful and inspiring Cornish coast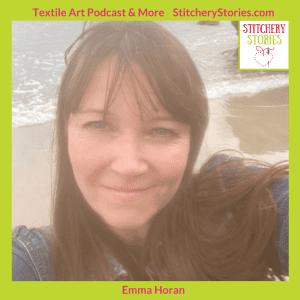 Visit: https://www.emmalouiseartstitch.co.uk/
Look: https://www.instagram.com/Emmalouiseartstitch/
Like: https://www.facebook.com/Emmalouiseartstitch/
Tweet https://twitter.com/emmalouiseart
Other episodes you will enjoy:
https://stitcherystories.com/kriscampbell/
https://stitcherystories.com/lottiecockell/
https://stitcherystories.com/liannevanleyen/