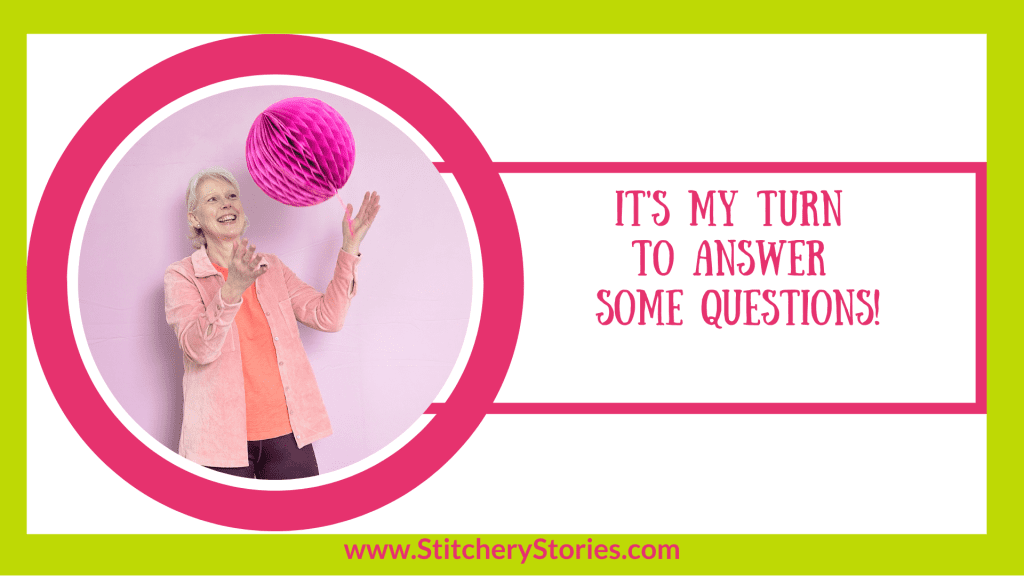 My featured written 'portrait' by Claire de Pourtalès on Le Temps De Broder
Imagine my delight when Claire de Pourtalès contacted me, inviting me to be a guest on her very informative embroidery blog, Le Temps De Broder. Yes it's a French title, meaning 'time to embroider' or 'embroidery time'. Claire is Swiss, and her blog features some fabulous guest interviews, in both French & English, and also articles about embroidery. Please do go and have a good search and read through the articles. You will learn about some brilliant artists.
And then there I am, in such great company! Why?
Claire loves listening to Stitchery Stories and was interested in my story. About how I have combined a technical corporate career and then an online freelance career, with my love of embroidery and textile art. And supporting creative business owners with creating an online version of their in-person embroidery workshops and textile art classes.
What led me to creating a textile art podcast?
And what stitching do I like to do as my hobby?
So armed with plenty of questions, the tables were turned and Claire and I had a great chat.
It was so enjoyable explaining my embroidery story, and I hope you find it interesting to read. Digging back to my early adventures in embroidery was fun, and I included plenty of photos. Go and have a laugh at an old school photo……
Above all else, I think my story highlights the opportunities that we have these days, thanks to the internet, to create a unique business that supports others as well as bringing us joy.
Cheers,
Sue xxx