Hit White Triangle To Listen Now OR Download for Later Keep Scrolling For Info, Links & Images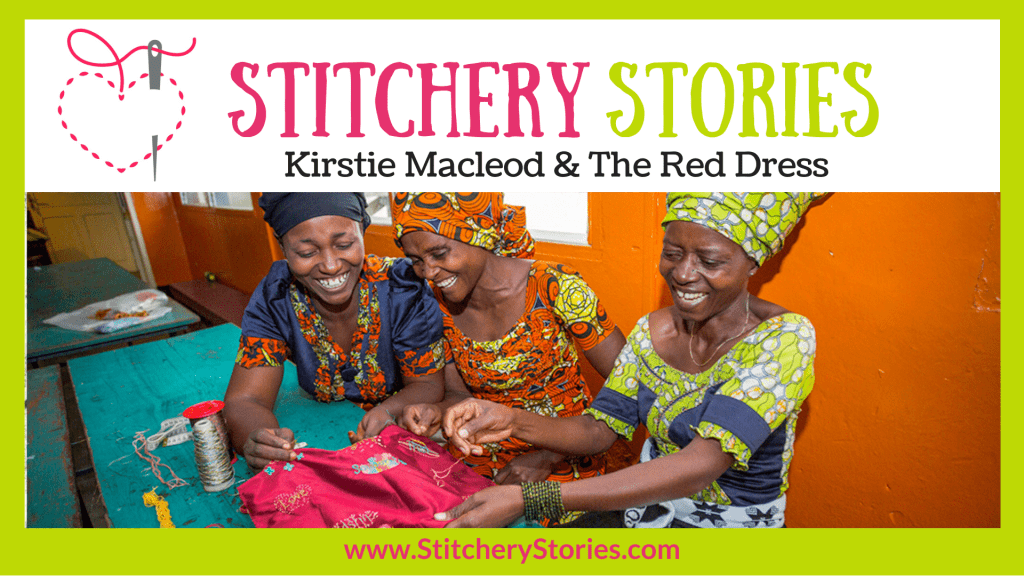 Textile artist Kirstie Macleod shares her life in fabric & thread on Stitchery Stories embroidery podcast today! She shares her fascinating story of The Red Dress. Scroll down for a gallery of images, links and further information.
It's an amazing global collaborative embroidery project which has enabled unheard women, many in poverty, vulnerable through trauma and abuse, to share their personal stories, using the universal language of embroidery and hand stitching.
Kirstie had the idea for this dress back in 2009, and we chat about how the project and the dress has evolved over those years.
Connections and contrasts, empowerment & celebration, this is a story packed full of emotions.
In fact, I was sniffing & welling up with emotion at several points in this chat as I think about the women involved, stitching their stories. Phew.
Susan Weeks chats with Kirstie Macleod about The Red Dress.
the initial starting point
ideas and desires for the design and the embroideries
tapping into a lifetime of connections
how it has evolved
the powerful stories as the dress absorbs the essence of it's contributors
What happened in the Sinai desert
keeping emotional boundaries from the dress
let's also check-in with Kirstie the artist
documenting the artists work & stories along the way
contrast everywhere and accessible at all levels
trying to finish it!
the Kenyan pieces lost in Sweden….
… and the long-running Vietnamese 'UFO' embroidery!
Visit: https://reddressembroidery.com/
Look: https://www.instagram.com/thereddress_embroidery/
Like: https://www.facebook.com/thereddressembroidery
Donate & Support
If you would like to support The Red Dress project there is a DONATE button on the website, but here's the link too.
https://donorbox.org/the-red-dress
If you would like to support this Stitchery Stories podcast then you could 'Buy Me A Coffee', a fun easy way to donate to support your favourite 'creators' & artists.
https://www.buymeacoffee.com/sueweekspodcast
Other places & people we mentioned:
Tamay in Vietnam
https://reddressembroidery.com/Ly-Ta-May-Tamay
The FanSina artisans in St Catherines, Sinai, Egypt
Traces of Sisterhood, Salon Akademii Gallery, Warsaw, Poland
https://salonakademii.asp.waw.pl
'SPEAKING OUT', an exhibition dedicated to and co-produced by women survivors of conflict-based sexual violence, with the War Childhood Museum in Sarajevo, Bosnia & Herzegovina.
https://warchildhood.org/speaking-out-exhibition-experiences-of-crsv-survivors-and-children-born-of-war/
Preston Park Museum, Yarm, Stockton-on-Tees
https://prestonparkmuseum.co.uk/
Small taster of images – hop over to Instagram to see many inspiring images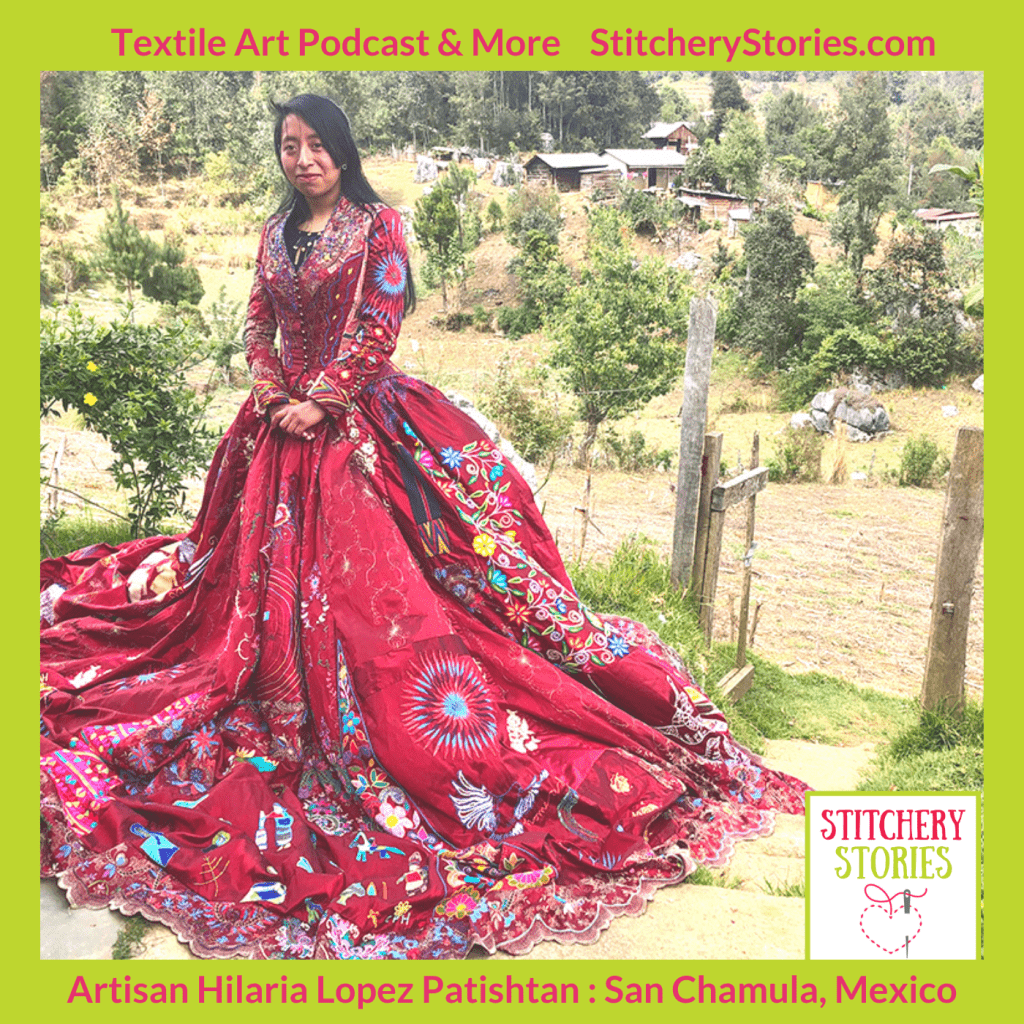 Other episodes that you might like:
https://stitcherystories.com/dianegaffney/
https://stitcherystories.com/erikamaizi/